2017 ALIGN FUN FLY AND WORLD INVITATIONAL is coming! For those attendees who attend the event with your Align RC models, leave the models at the designated area during scheduled time for exhibition, and you will receive a free gift relative to your model class. Attendees who pre-register online can receive a special charm gift with your name on it.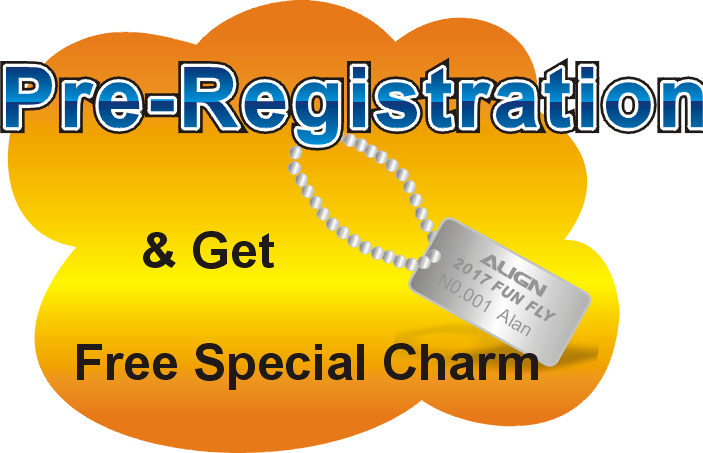 Pre-Registration Date: From now until September 17, 2017.
Event Date: Saturday September 23rd and Sunday September 24th, 2017
Check-in Time: 8AM-1PM
Event Site: ALIGN Fly Field @ Taichung Tungshih
How to check-in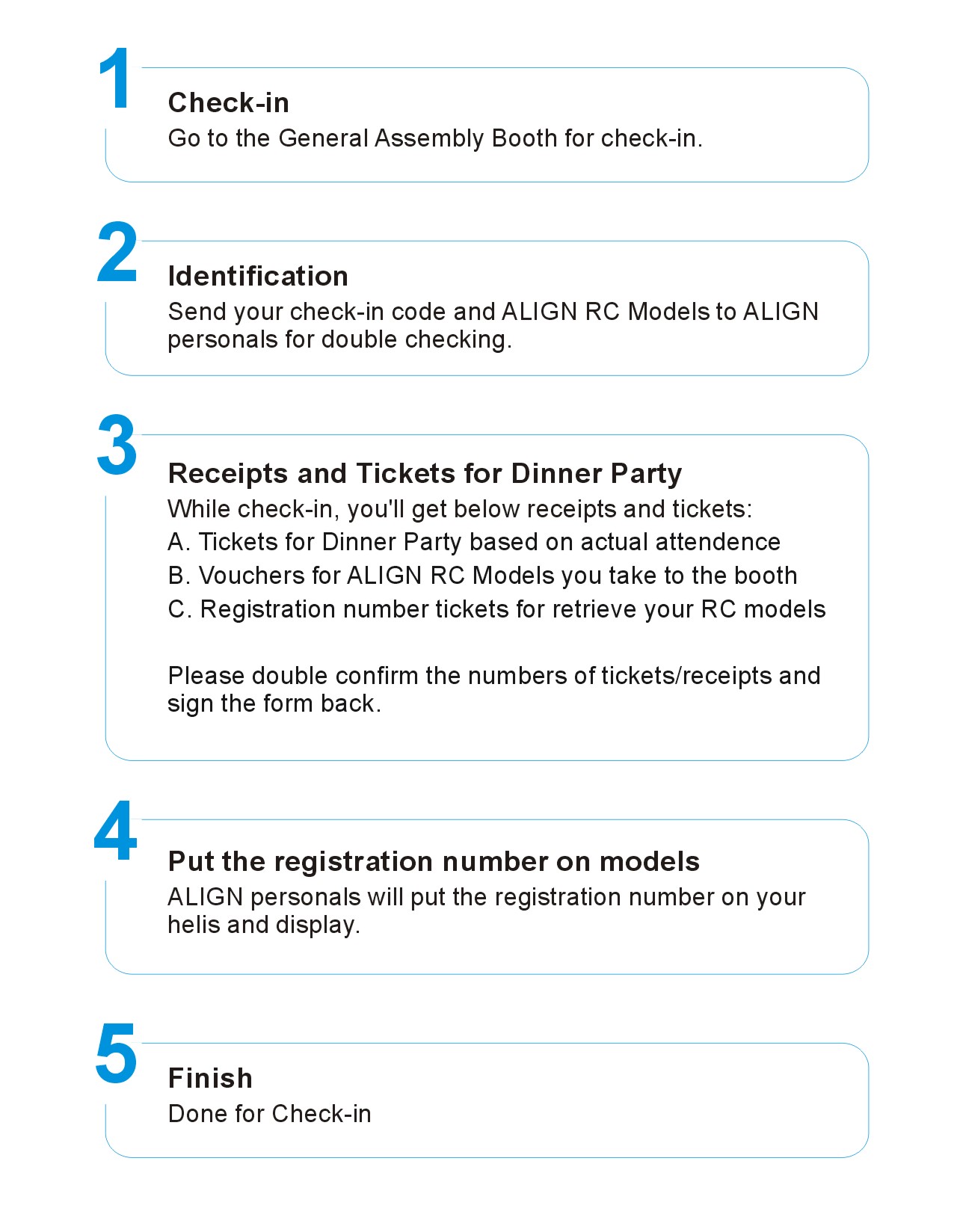 Event Specifics:
All attendees with their Align RC models are eligible, including end users and dealers.
The presented Align RC models must have original serial numbers intact to be recorded by Align personnel, and it must be fully assembled with all electronics components.
One gift per person, per RC model, per day.
Exhibition Time: Check-in time is between 8AM to 1PM at designated check-in station at the event site. Align personnel will place your ALIGN RC models at the designated exhibition area until end of event.
The free gift will be handed out at the conclusion of the day's event (approximately 4PM), when the models is picked up by its owners.
Free Gift Eligibility: Those who checked in before 9AM and have their RC models displayed on exhibition until then end of event at 4PM will get gifts.

Bonus for General Assembly Attendees
How to:
1. For those General Assembly Attendees, you'll get a ticket for Raffle Draw while check-in on Sept. 23rd – 24th.
2. Firstly, click "Like us" on ALIGN Fan Page.
3. Post pictures of you and 2017 ALIGN FUN FLY event on your Facebook page in public.
4. Then take your ticket and show your Facebook to ALIGN personals for checking, then you are qualified for Raffle Draw.

Detail:

One ticket per person per day.
Start Raffle Draw at 5:10pm – 6:00pm on Sept. 23rd and 24th in public.
(ALIGN reserve all right to adjust the time for Raffle Draw based on the event schedule and broadcast)
If you fail to show up during Raffle Draw, your application will be abandoned. Then we will do 2nd draw for next lucky star and so on until prize has been send.

ALIGN reserve all right to modify, to insert, and/or to withdraw any part of the rules specified herein.

Align reserve the rights to make substitutions of equal value prizes, making modifications to the event's rules, and terminate the event at any time. Should special circumstances occur that prevents the delivery of the free gifts, Align will substitute actual prize with goods of equal value. Align has the right to amend details left out of the event descriptions.
Free gifts cannot be exchanged for cash or other items.
Those who attend General Assembly, please fill in the pre-registration form online, including your name, phone number, and number of accompanies with you.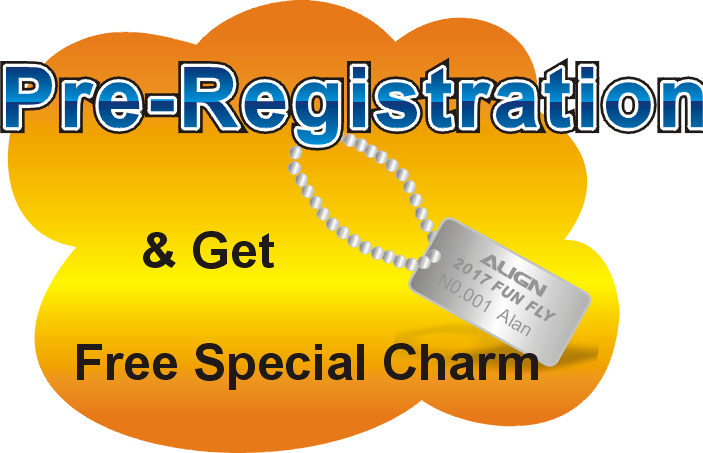 In order to save your time, we strongly recommend you to pre-register online, Align will serve you at first priority. Align will email you a code for check-in after your registration within a week. To check-in, please print out the confirmation letter and list out the model serial number with your ALIGN RC models, then hand them over to Align personals at assigned booth.
★For those attendees who attend General Assembly can join dinner party for free on September 23rd night. But we'll charge NT$150/person for companions with attendees. (Free for children under 90cm).